Introducing Volumes 5 and 6 of The Road to Democracy in South Africa by SADET
Unisa Press presents new volumes of the South African Democracy Education Trust's series on The Road to Democracy in South Africa:
~~~
The Road to Democracy in South Africa 5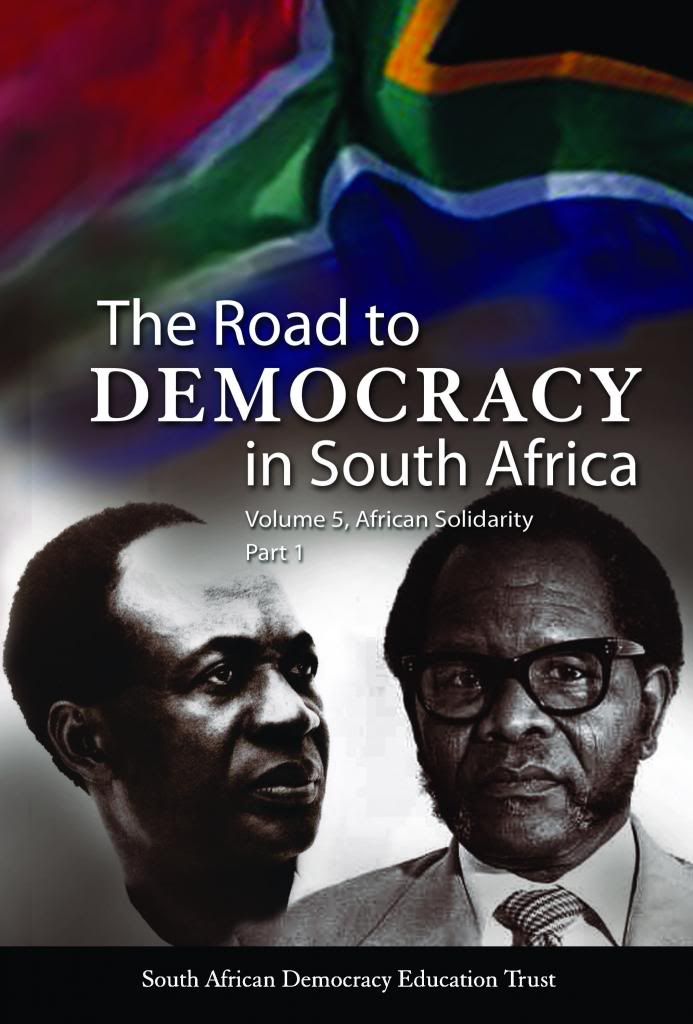 This volume focuses on the historical significance of African solidarity in as far as South Africa's struggle for national liberation is concerned. This is done in order to challenge the notion and widely shared prejudice permeating South African historiography; that while South Africa is geographically a part of the African continent; its history is not integral to that of the continent but to the history of its European colonial powers. To debunk this offshore island view about South Africa in Africa the volume analyses the relationship which existed between the Organisation of African Unity and the South African liberation movements, the ANC and the PAC. It also highlights the fraternal ties that bound these liberation movements to countries such as Ghana, Ethiopia, Tanzania, Zambia, Botswana, Algeria, Lesotho, Nigeria, Egypt, Botswana, Zimbabwe and the Caribbean region.
~~~
The Road to Democracy in South Africa 6 Part 1 and The Road to Democracy in South Africa 6 Part 2
This final volume of the first phase of the SADET series is about the tumultuous and nerve wracking 1990s explicitly defined by the horrendous and unabated political violence, the unbanning of the liberation movements, the release of political prisoners, the repatriation of political 'exiles' and the Convention for a Democratic South Africa which led to the first ever democratic elections in South Africa. It includes chapters by, amongst others, Bernard Makhosezwe Magubane, Jabulani Sithole, Mary de Haas, Zine Magubane, Bheki Peterson, Siphamandla Zondi, Janet Cherry, Bavusile Brown Maaba, Greg Houston, Max Du Preez, Sekibakiba Lekgoathi, Eddy Maloka and Sifiso Ndlovu.
Book details