"The Halo of a Language of Liberation" – Neville Alexander's Words Inspire Afrikaaps Documentary
Afrikaaps is a documentary film based on a theatre production of the same name. It tells the story of the Afrikaans language in Cape Town.
Afrikaaps is a purposive attempt to reclaim the tongue as a language of liberation; for too long it has been equated with white nationalism.
In an article on his documentary, film-maker Dylan Valley shows how this project was inspired by the late Neville Alexander.
Read the article:
"Instead of the stigma of 'the language of the oppressor', the speakers of Afrikaans, like those of every other South African language, can aspire to and attain for their mother tongue the halo of a language of liberation and of unification." – Neville Alexander

Afrikaaps – The Film is more than a documentary about the history of Afrikaans in Cape Town. It's a theatre piece within a film. But then, it's more than that. It's a journey of a few creative individuals whose task it is to reclaim a language; while at the same time discovering their heritage and putting together a theatre production that is as yet unprecedented in South Africa.
Barbara Maregele wrote an article about the documentary, which was published by the Daily Maverick:
The film includes interviews with the main performers and with history and language experts such as heritage activists Patric Tariq Mellet and Dr Neville Alexander.

The small cast includes Khoisan activist and storyteller Jethro Louw, local rapper Jitsvinger and singer Janine van Rooy, aka Blaq Pearl, among others. It won Best Film at the Babel Film Festival in Sardinia in Italy in 2011 and Best New South African Documentary at the Cape Winelands Film Festival Awards later that year.
Watch the trailer for the documentary: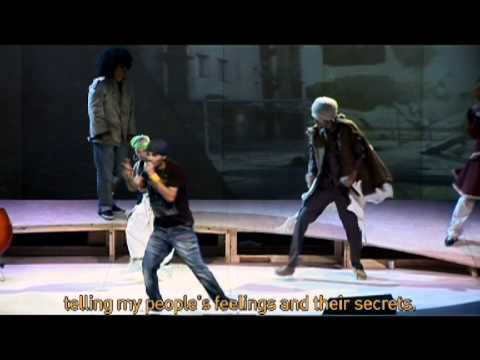 Related stories:

Book details